Bar Fit Out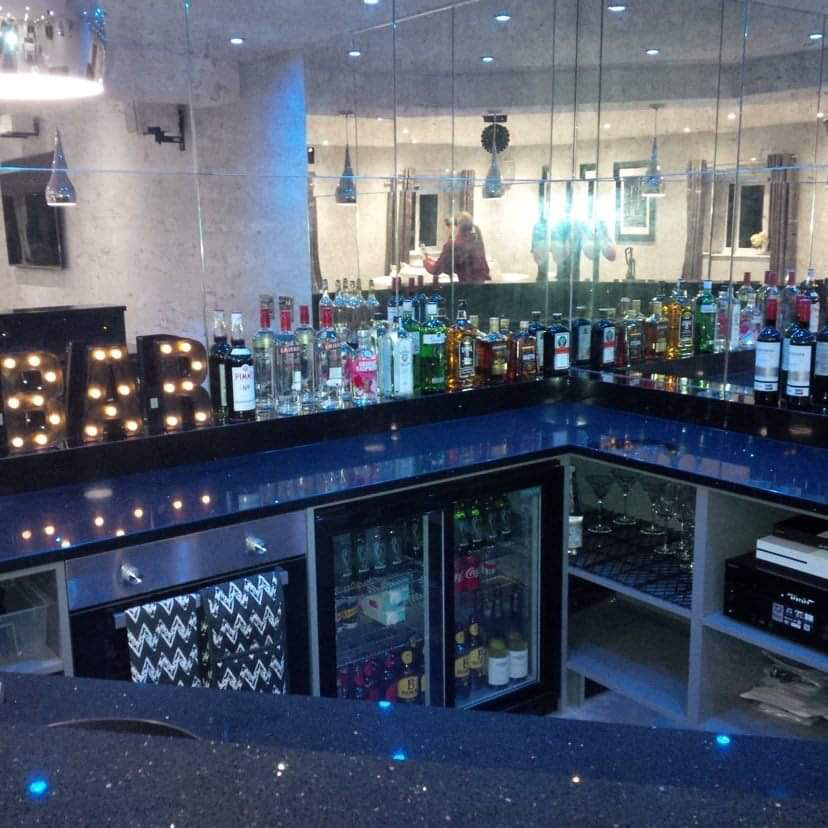 Bar refurbishments and pub refurbishments are made easy with BrownHirst Joinery. From design and manufacture right through to installation, our expert joiners ensure your fit out is completed to the highest standard.
Whether you are starting from scratch with an empty shell or simply need to give your bar a makeover, we can help. Custom-built bars, fitted booths, traditional panelling, contemporary features, funky flooring, stunning staircases – whatever your vision, we help you achieve it. Make your bar the talk of the town for the right reasons.
Bespoke bars
The centrepiece of any bar or pub is the bar itself. It isn't just where drinks are served and money exchanges hands. The bar is the place where conversation starts, friendships are formed, and the best nights out begin. And we love being part of that story by creating bespoke bars.
Not only are they made to measure for the perfect fit, they are designed to be both beautiful and functional. Whether you want classic or contemporary, traditional or trendy or something completely unique, our expert team will create it for you.
Need a straight bar that runs the length of your room? Or perhaps a circular bar in the centre of your space? Maybe you want multiple bars in varying configurations? Whatever you want, we'll make it happen. And we can integrate fridges, shelving, storage, and anything else you need too.
Shelving and storage
Whether you need display shelving behind your bar, practical shelving to hold your glasses, or sturdy shelving in your stock room, all our shelving is made to measure and built to last.
Freestanding or fixed
Made to measure
Make use of awkward spaces
Floating shelves
Choice of finish
Any size
Seating, drinking and dining
Tables, chairs, stools and booths, we can custom-make all your seating and dining furniture. Tall tables with bar stools, drinks shelves fitted around structural pillars, or fixed booths for VIPs.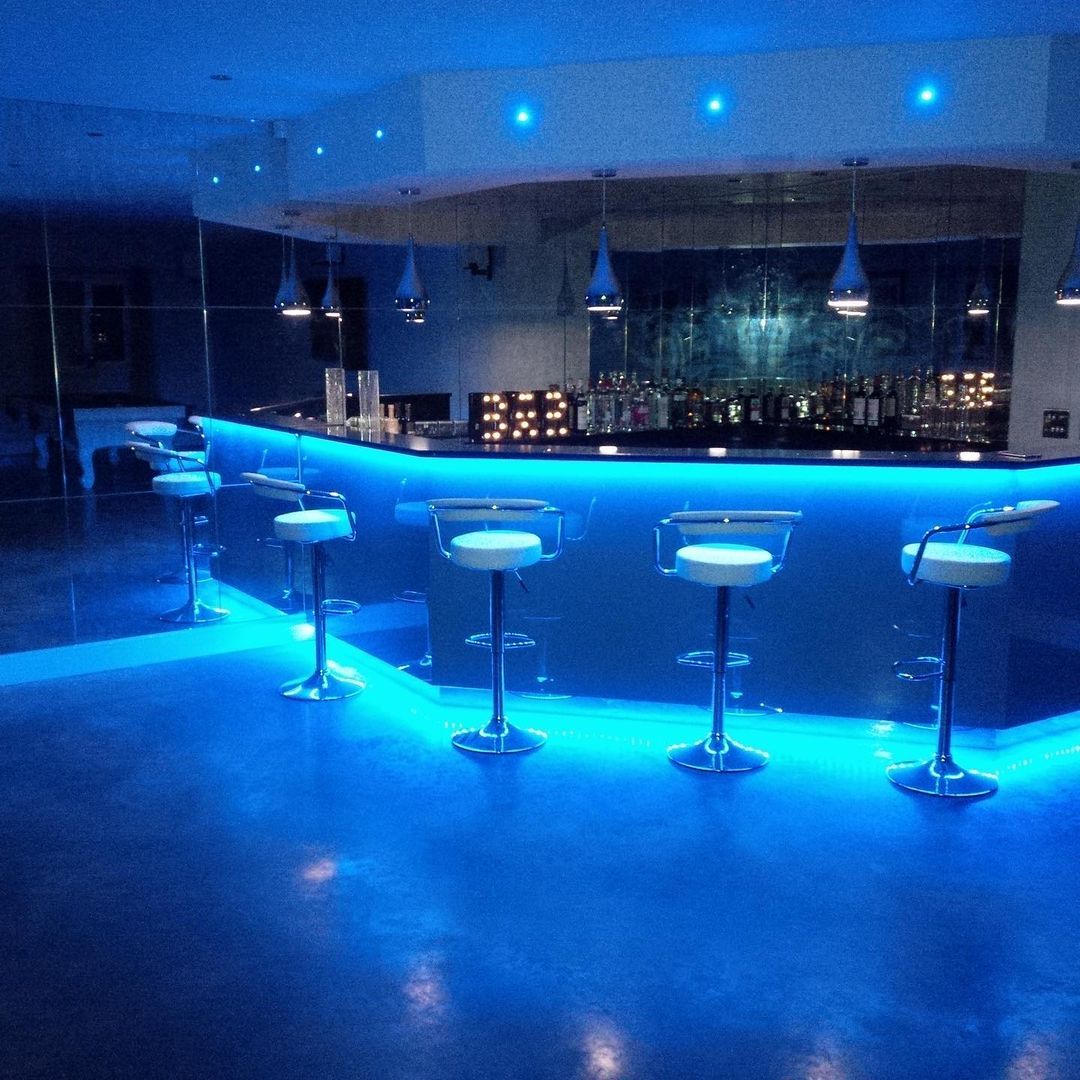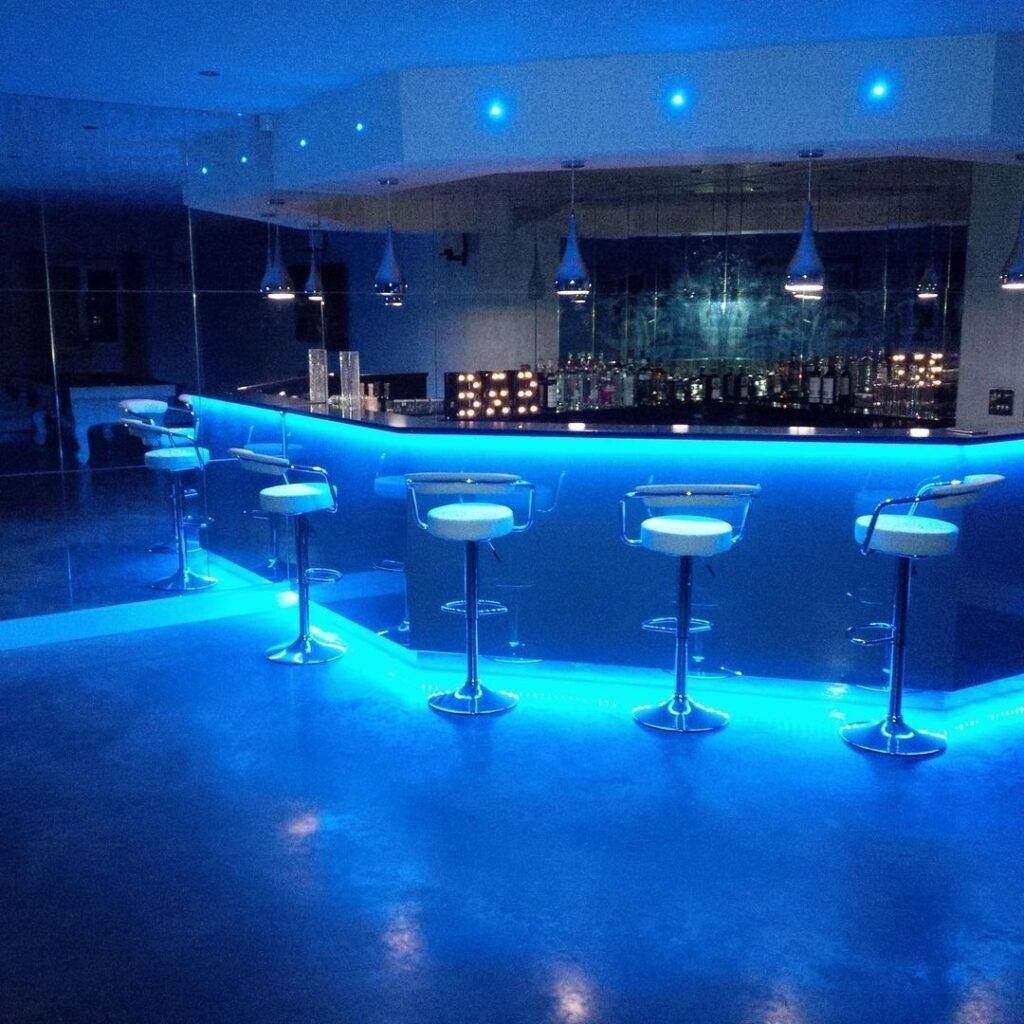 Flooring
Parquet and wooden flooring look fantastic – whether you want stunning flooring throughout, wooden floor surrounding the bar area or a designated dancefloor.
DJ booth, stage and podiums
If you're hosting live acts, we can create the perfect space. Custom-built DJ booths, podiums for professional dancers or a raised stage area for bands or performers. All designed to your specification and in keeping with the style of your bar.
Staircases
Staircases don't have to be simply practical – they can be spectacular too. Make your staircase a feature of your bar.
Spiral
Winder
L-shaped
Floating
Curved
Bifurcated
U-shaped
Custom features
Got an idea for a unique feature or custom piece of furniture? We're extremely proud of our craft and love creating bespoke, handcrafted items. No matter how bizarre your idea might be, we'd love to hear it and make it happen.
Get started
If you need a little inspiration or would like to see the quality of our pub refurbishment projects, take a look at our gallery.
If you have a bar fit-out requirement that you'd like to discuss, get in touch. Whether you need us to advise on layout and design or you already know exactly what you need, we can help deliver your vision.
Traditional or contemporary, standard or unique, weird or wonderful – we've done it all. And we can take care of your commercial joinery project too.