Bedroom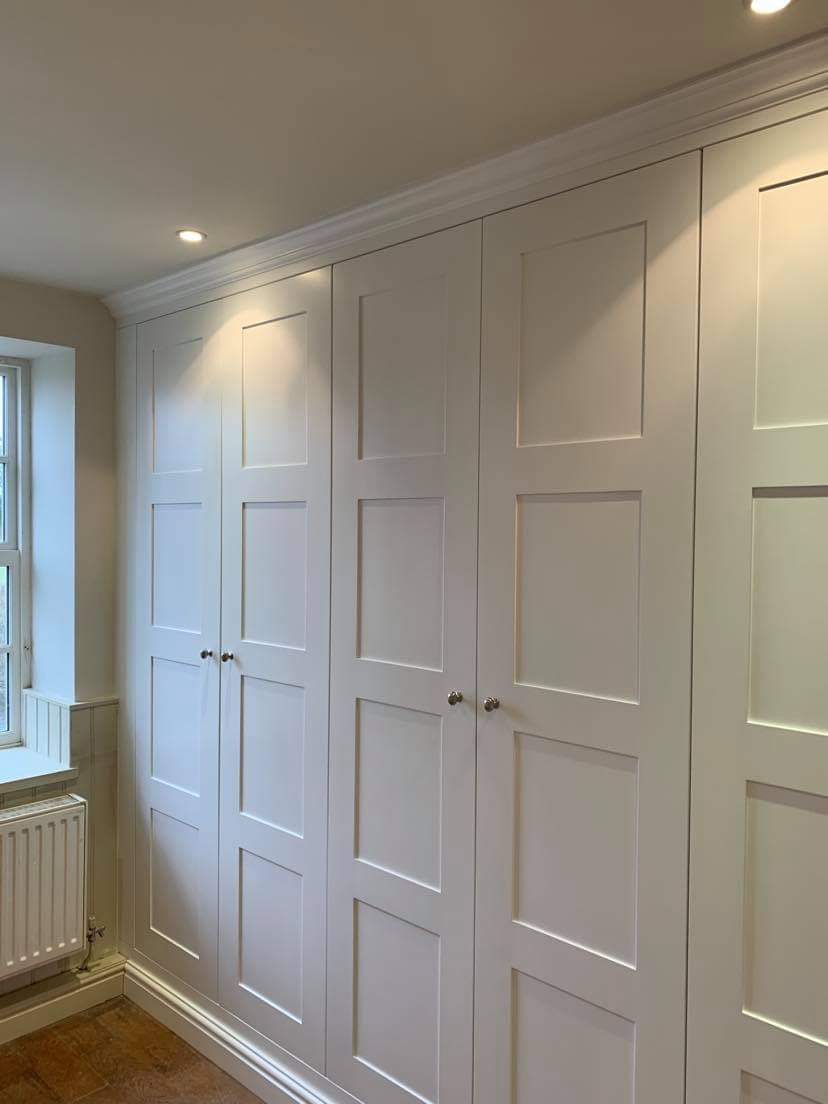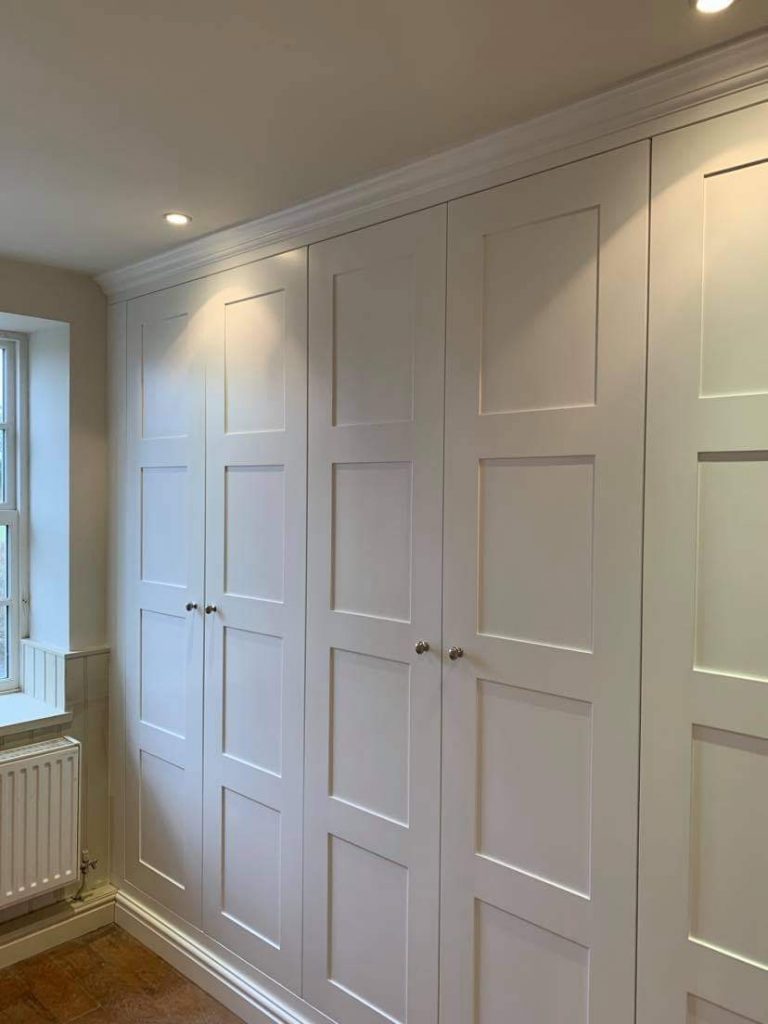 Since we spend around a third of our life sleeping, it's safe to say that the bedroom is one of the most important rooms in the house. And a fresh, uncluttered design can help you get a better night's sleep.
At BrownHirst Joinery, we help you create the perfect bedroom, utilising your space and handcrafting furniture that completely meets your needs.
Our skilled team design, manufacture and install custom-made furniture such as floor-to-ceiling wardrobes, bespoke bedside tables and handmade dressing tables.
So whether you want a full fit-out or just a couple of unique pieces to refresh your room, we'd love to help.
Made to measure wardrobes
Whether your room is perfectly square or oddly shaped, we can create a design that will maximise the available space. Beautiful wardrobes designed to meet your preferred style, ideas and budget.
Fitted wardrobes
Freestanding wardrobes
Mirrored wardrobe doors
Single or double wardrobes
Choice of interiors
Classic or contemporary designs
Choice of finishes
Matching furniture items
"Dave and his team were prompt and professional, high-quality craftsmen, friendly lads did exactly what we wanted very clean and tidy and price as quoted."
-Andrew Westerdale
Walk-in wardrobes and dressing rooms
Have you always dreamed of having a walk-in wardrobe or a dedicated dressing room? As experts in the design and manufacture of stylish and sturdy wooden furniture, we can make this dream a reality.
We'll help you make the most of your space with wardrobes, rails, shelving and drawers. And we'll take care of those finer details too, such as a glamour unit, shoe storage or an inbuilt dressing table.
Bespoke bedroom furniture
Custom-made furniture doesn't just serve a practical purpose, it's also a fantastic way to add personality to your room.
Dressing table
Chest of drawers
Bedside cabinets
Window seat
Bookcase
Shelving unit
Storage chest
Freestanding wardrobes
Beautiful beds
Bunk beds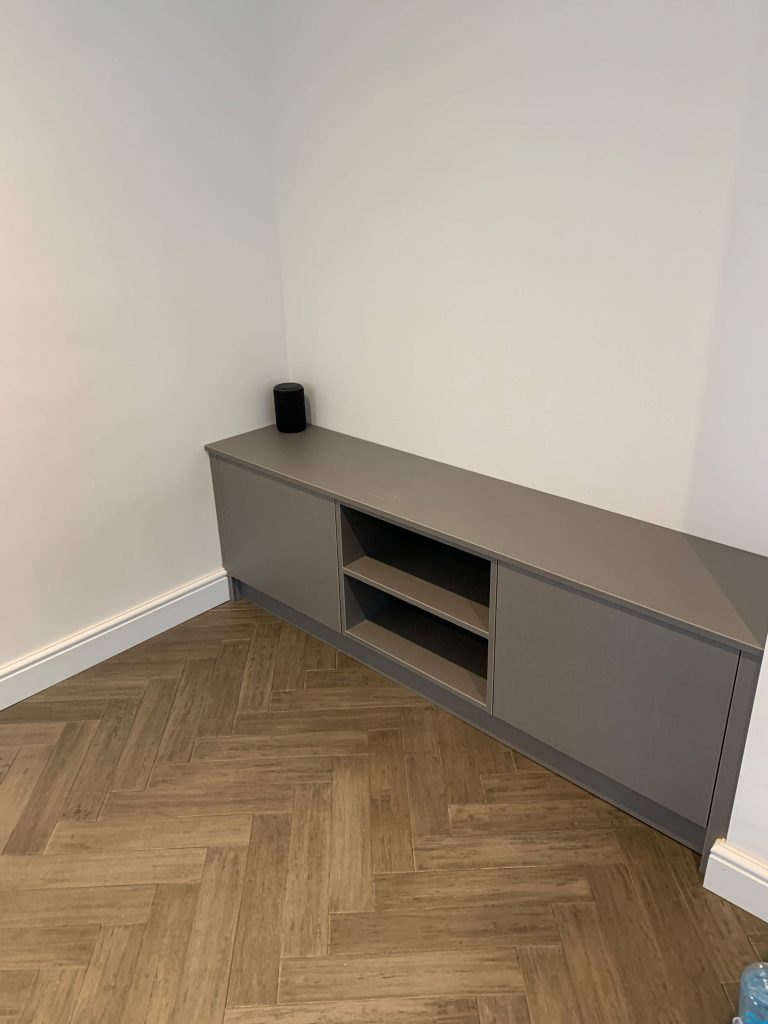 Custom-made storage beds

If your bedroom is small or funny shaped or you simply like to keep mess to a minimum, a storage bed could be perfect for you.
Storage beds are great for keeping the clutter out of small bedrooms or storing your clothes if there is no space for a wardrobe. You can have pull-out draws for everyday access or an ottoman style bed where the base pulls up for even larger storage space.
Custom-made cabin beds
Cabin beds not only look great, but they are ideal for smaller rooms where space is limited. We can make cabin beds with built-in storage space – wardrobe, drawers or cupboards. Or we can create a desk area under the bed – perfect for doing homework or getting creative.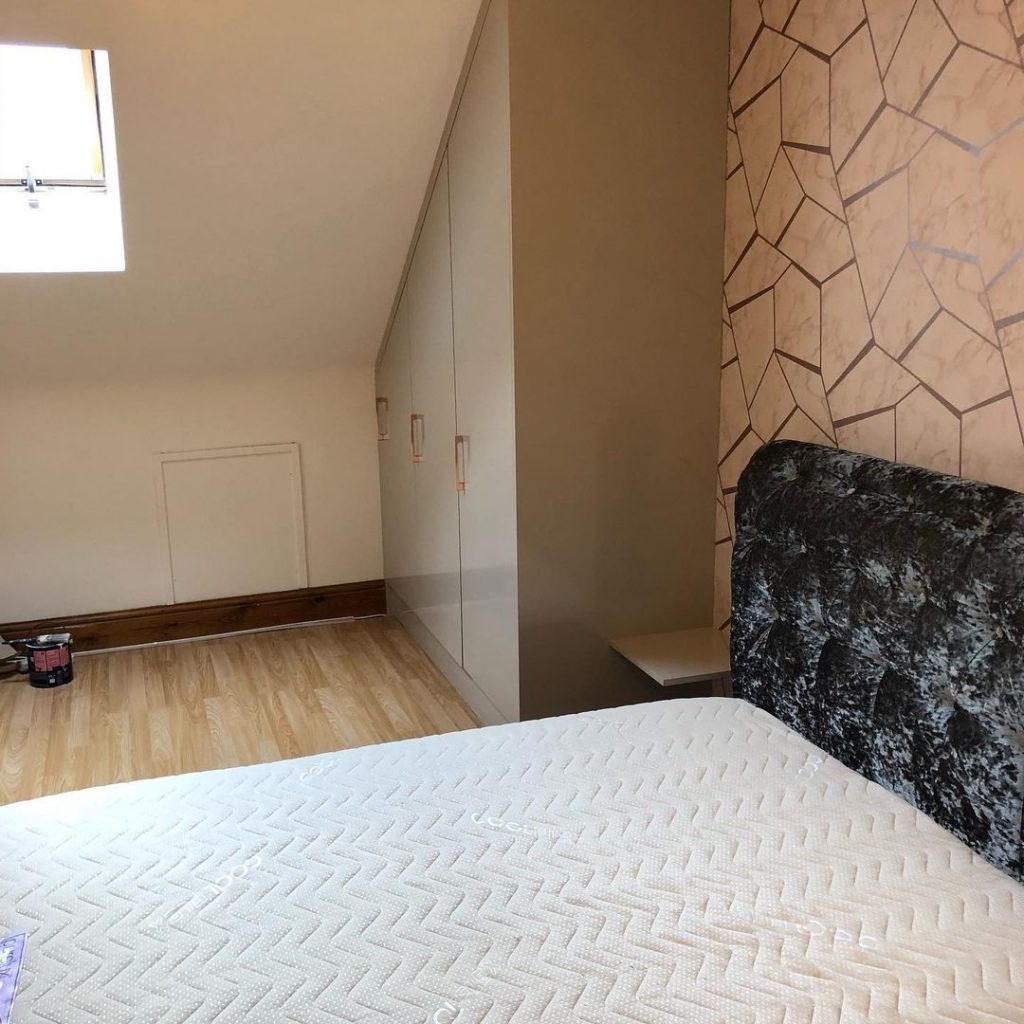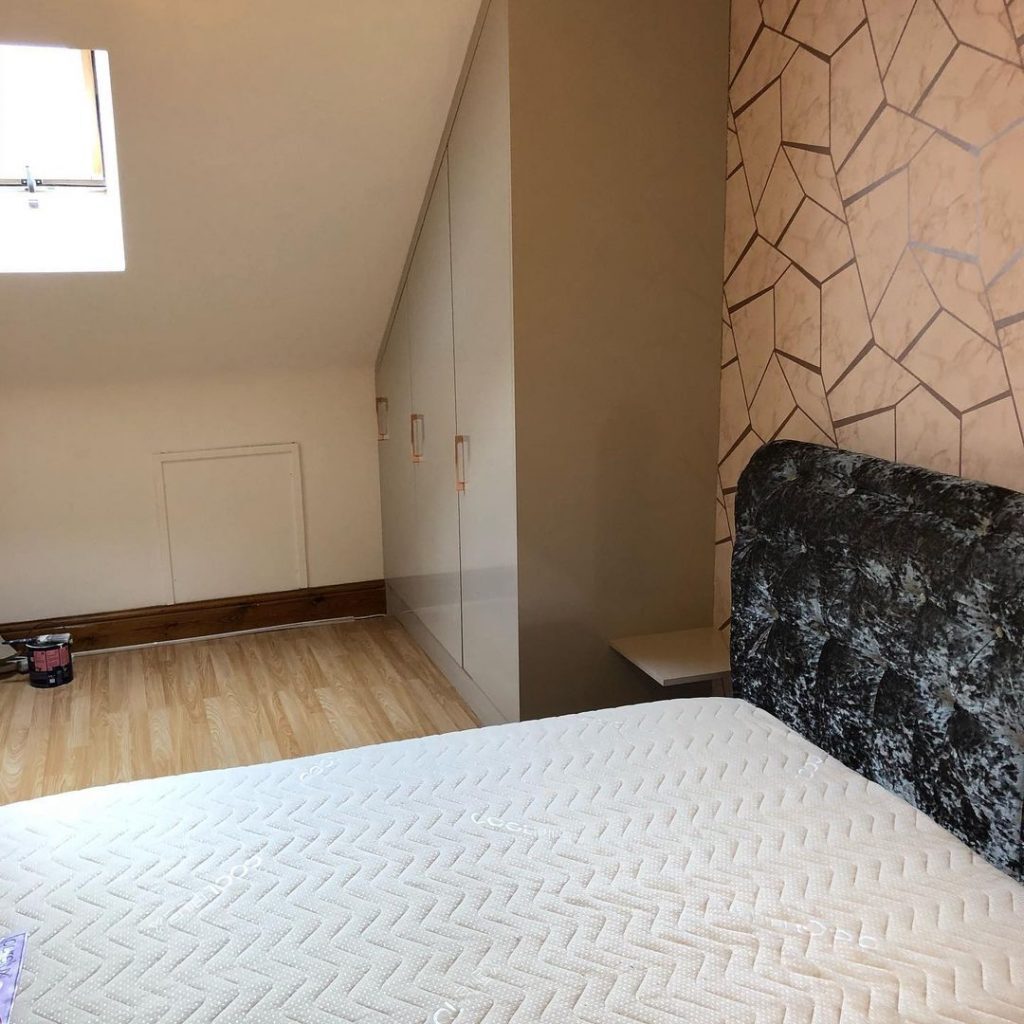 Custom shelving
Got an awkward alcove that isn't being utilised? We can fit made to measure shelving to help you make use of any space.
Floating shelves are a stylish and modern way to display things in your home. From books and candles to plants and photographs, this is a quick and easy way to add a homely touch to any room.
Build your bespoke bedroom
Whatever shape or size your space, whatever your taste and personal preferences, our expert team can help you create the perfect bedroom.
We design, manufacture and install all wooden furniture from floors and doors to wardrobes, beds and bookshelves.
So whether you know exactly what you want, are looking for a little guidance or have an idea for something unique, we'd love to help.
Check out our gallery for inspiration or get in touch to book a no-obligation quotation.