Kitchens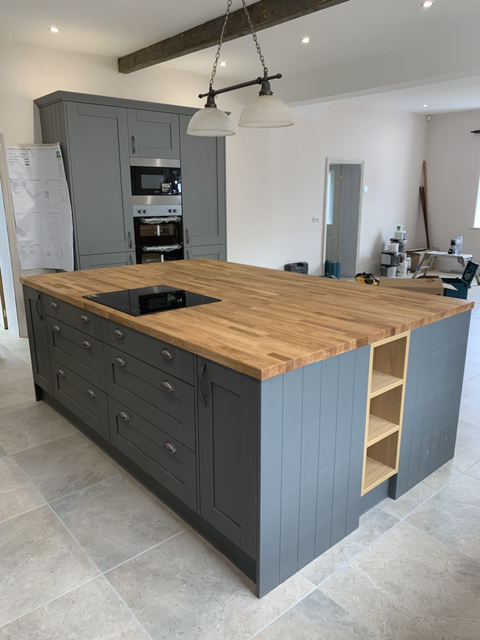 Our expert joiners have been crafting kitchens and building bespoke furniture for decades. Design, manufacture and installation are all part of the service – from helping you choose the ideal layout, to perfecting those finishing touches.
Whether you want a complete overhaul of your kitchen or simply want to tidy up tired, tatty cupboard fronts, we can help. No matter how small or large your space, or what style of kitchen you prefer, let us take care of it.
Full kitchen refurbishment
A brand new kitchen can completely transform your home, making it a great investment. But it's not all about choosing a colour scheme and picking out door handles. Your new kitchen should be functional as well as beautiful, and that means maximising the space and choosing the right layout.
That's where we come in. We can help with every aspect of your kitchen from design to installation.
"Really professional from the beginning, gave advice on what would work and what wouldn't and helped with the design of our kitchen. The kitchen was fitted to an excellent standard and really made our renovation special. Went above and beyond throughout."
– Lew Stevens
Refresh your kitchen
A kitchen makeover doesn't always need to involve tearing out your old kitchen and starting from scratch. In fact, replacing your cabinets and cupboard fronts can give your kitchen a new lease of life. Our team of joiners can overhaul your kitchen, ensuring new cabinets are installed properly so they last.
And if you need a few extras, like additional shelving or a new wooden floor, we can take care of that too.
Custom-made kitchens
As well as installing off-the-shelf kitchens, we also design, manufacture and install handcrafted kitchens. So if you haven't quite found that perfect design yet, let us help you create it.
Professional installation
The last thing you want is sloping shelves or wonky cupboard doors. We use traditional joinery methods to ensure your kitchen furniture is safely installed and fit for purpose.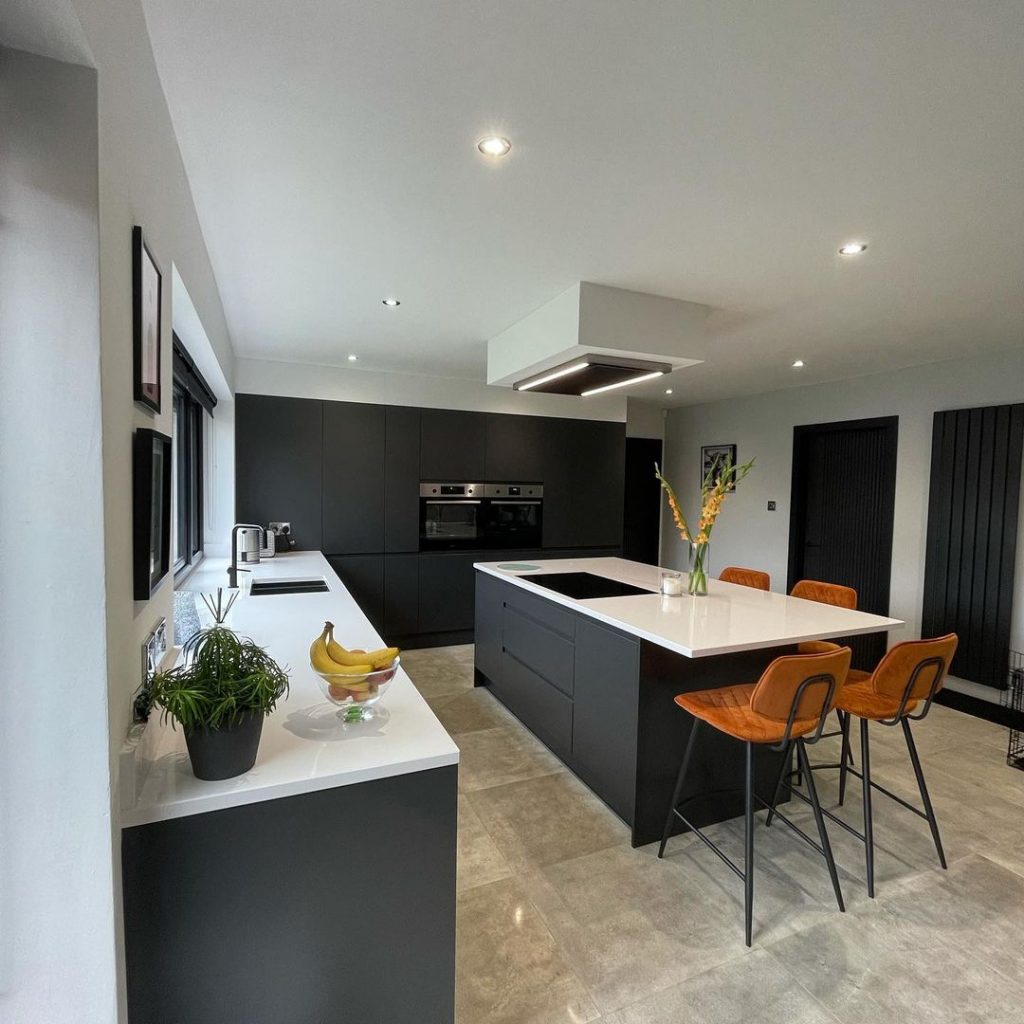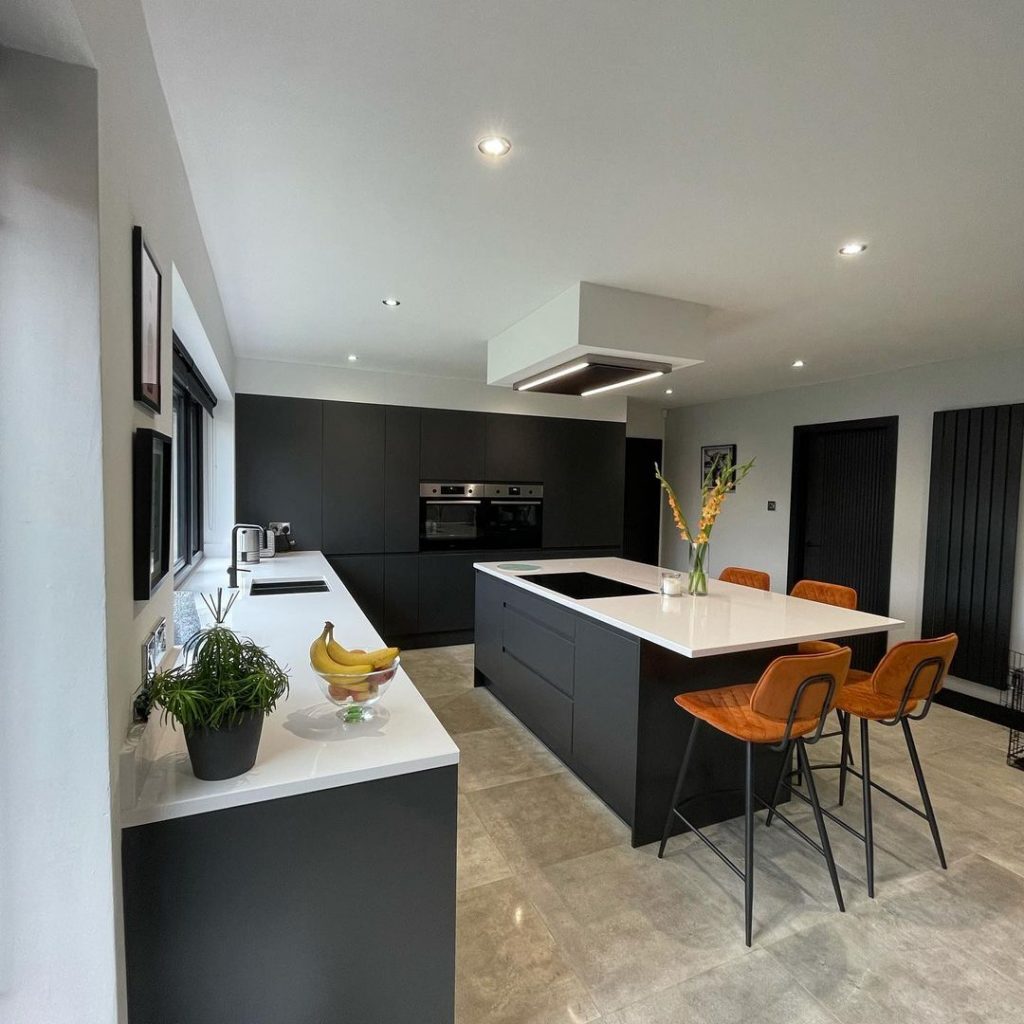 The finishing touches
As well as fitting your cupboards and worktops, we take care of all those other elements that make your kitchen perfect.
Wooden flooring
Custom shelving
Pantry fit-out
Breakfast bar
Bespoke table and chairs
Wood panelling
Doors
Bar
Centre island
Integrated appliances
Built-in wine racks or spice racks
Custom-made furniture
Your kitchen – your way
Whether your kitchen is small or large, square-shaped or irregular, we'll help you make the most of the space. From installing fully fitted, handcrafted kitchens to simply replacing your cabinets and cupboard fronts, BrownHirst take care of it all.
So whether you know exactly what you want, are looking for a little guidance or have an idea for something unique, we'd love to help.
Check out our gallery for inspiration or get in touch to book a no-obligation quotation.